ZOOT ATHLOS NEWS
It's been a busy month for the Zoot Athlos Race Team with a lot of action from at home and around the globe, from Time Trials to World Championships. In August we had Brian Glynn racing his first pro 70.3 and Elle Twentyman battling with the Pro's at Ironman 70.3 Dun Laoghaire, Ireland. Both had great results, and there is a lot more to come I feel.
We also had Kev Tonner competing at Ironman Sweden, and after a challenging year facing injuries, he managed to make it to the start line, his luck continued getting stung by a wasp. In what he described as the hardest race, he knuckled down and smashed it. One race I think he will never forget.
Will Crudgington was in action across Europe for the Xterra race series racing as a professional finishing well inside the top 20 at the European Championships in Germany! 2 great results and some great experience at elite level.
The team relays In Nottingham where great fun for first timers Gary Squires, Georgina Crawshaw, Kim Brace and James Willis who are all itching to go back next year as now they know how to play the race!
Harry Palmer was continuing his prep for Weymouth 70.3 with a field crushing result defending his Cotswold Classic title, here is his video of his day
More about September and our crew at the 70.3 World Championships in South Africa below!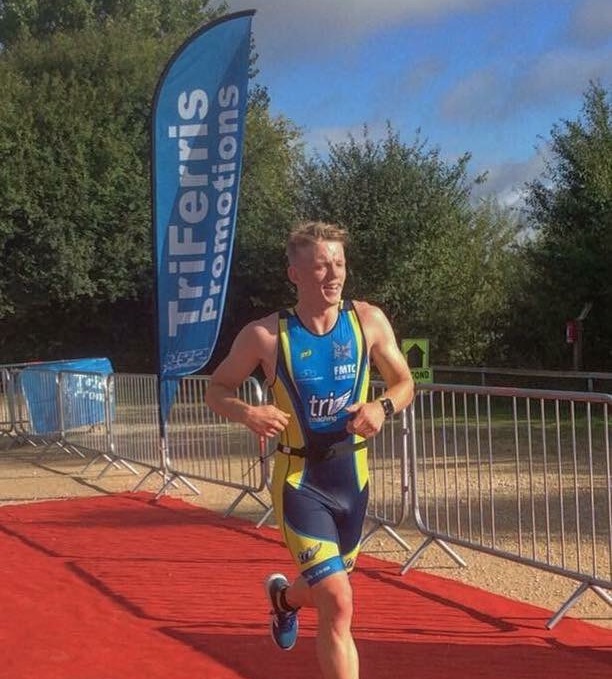 September so far has bought some big events!
The first was the Ironman 70.3 World Championships where Jason O'Callaghan and Joey Rossi were competing. Both have been suffering injuries which required a lot of work to make sure they could get the training load in. Jason has changed his bike to help reduce the impact of his hip and glute injury which has been managed well by his physio, the great news is that with the help of his coach his training managed still led to a PB! He now plans to focus on gym work and seeing a sports doctor to help him train and race pain free. Joey who has been suffering from a suspected nerve issue in his lower back had an issue in the race reducing his ability in the bike halfway through however he still managed a PB run split and PB overall!
Ironman Wales one of the hardest courses in the world beckoned for Tanya Lewis (smiled for most of the race!) and Conor Barrasford .After long season both gritted their way through then run delivering great results in a place where so many fail.They both seem to love this race having gone back for more after the previous years carnage due to the torrential weather conditions.
Luke Campbell raced the elite wave at the south west sprint triathlon championships and came third taking a nice cheque in the process.
Then there were the time trials Kirk and Harry went to their first 50 mile TT and set some impressive times on some even more impressive power, Harry would have been 2nd if it wasn't for his penalty you can learn more about that here. Kim Brace raced at Bath 25 mile TT and there were some superstars there including UK number 1 Marcin Bialoblocki both male and female records were set and Kim was only a few seconds off the old record coming in 3rd female overall.
Finally Victoria Kenny came within 50 seconds of being World Champion in her age group at the ITU grand final in the Gold Coast. She came from 35th place out of the swim to second place and 3rd fastest British female overall. This was her first season. Next year could be dynamite.
There has been more so keep an eye on our Instagram feed for all the news.
Roll on the BIG ONE at Ironman 70.3 Weymouth this weekend where there are quite a few of the team racing!